An app that allows you to take as many sushi as you like.
With this educational app, you can experience eating sushi from a sushi-go-round.
Tap the sushi as it travels down the lane! The price depends on the color of the plate!
Try to collect each type of sushi!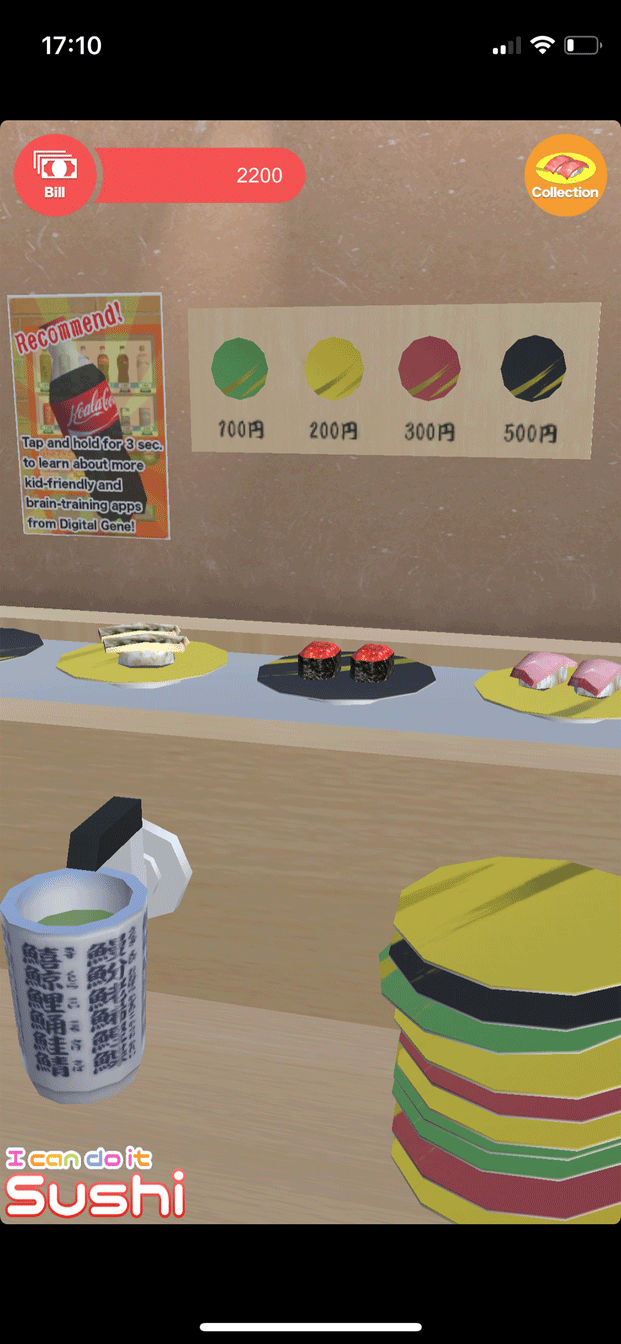 Music
BGM is produced byOtowabi.
Font
The font used on this product is provided by Hakusyu Fonts co,.Ltd.