This is an application to play with dolphins where you can feed them, throw balls and floats to them, and ask them to do tricks by blowing whistles.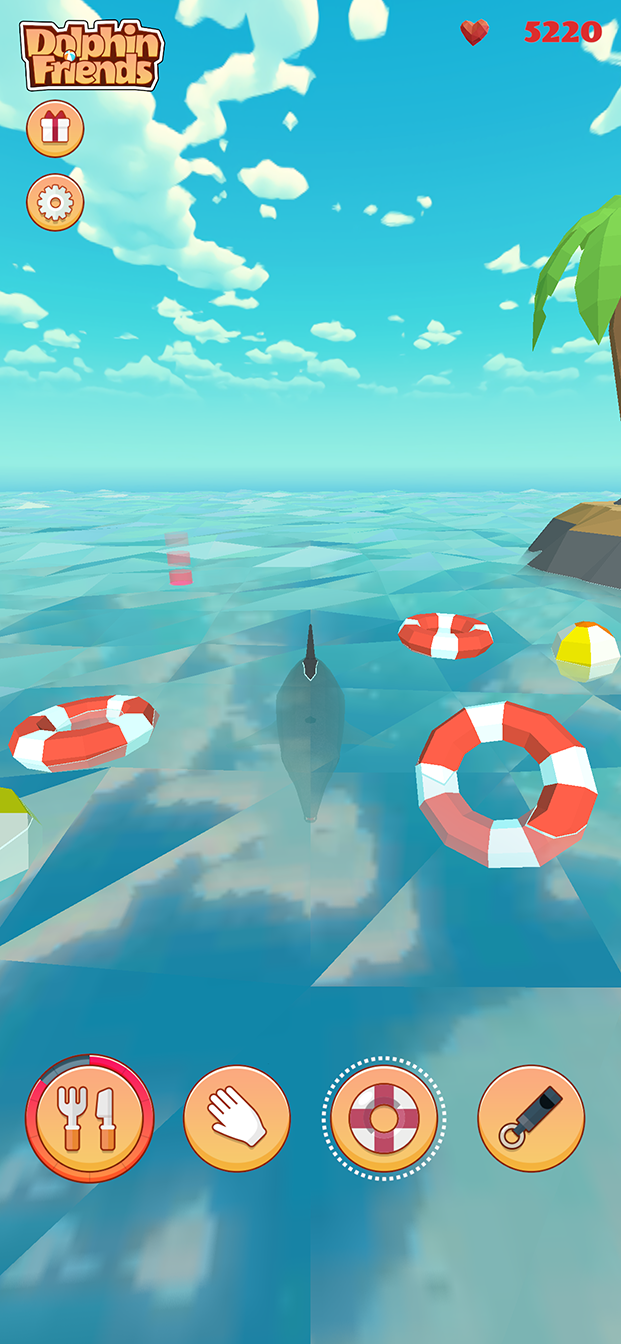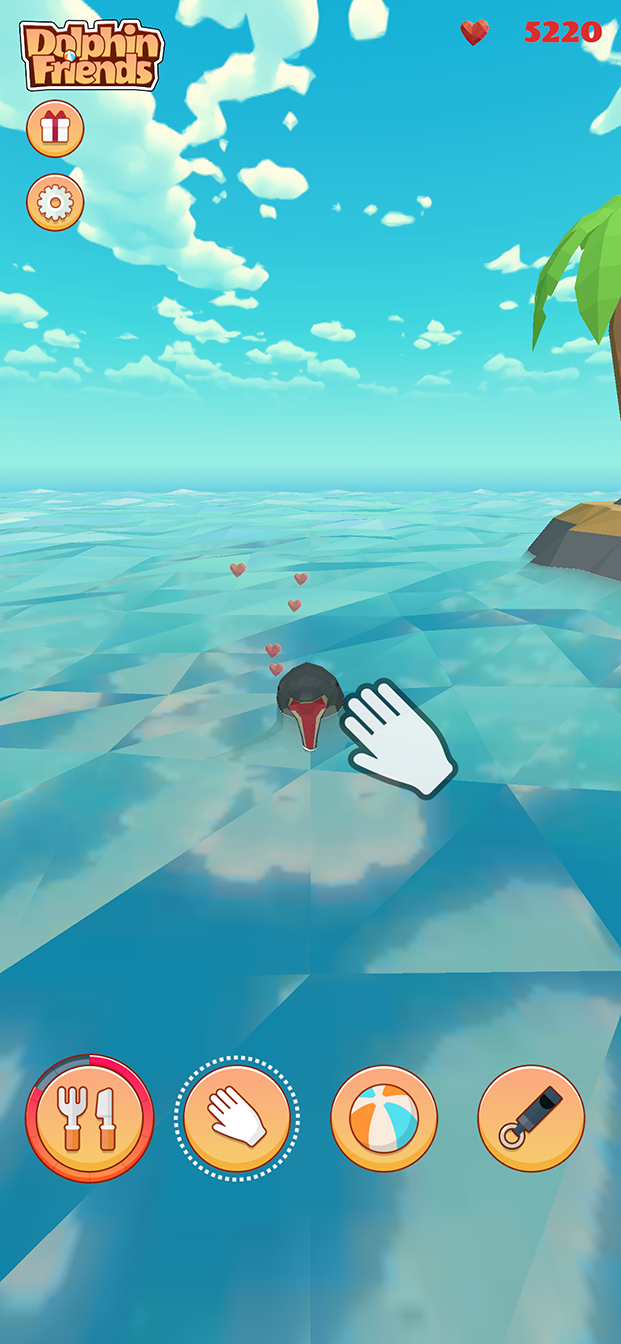 Let's feed the dolphins and get to know them
After clicking the bait button (knife & fork icon), tap around the dolphin to feed it.
You can get a lot of Friend Points by feeding the dolphins.
If you feed the dolphins a lot of food in a row, the bait button will be disabled for a certain period of time. In that case, wait for a while and come back to the application and the bar will recover and you will be able to raise the food.
(In rare cases, if there is a video advertisement, you can feed the dolphins by watching the advertisement.)
Perform tricks with the whistle
When you accumulate Friend Points, blow the whistle and the dolphins will perform tricks for you.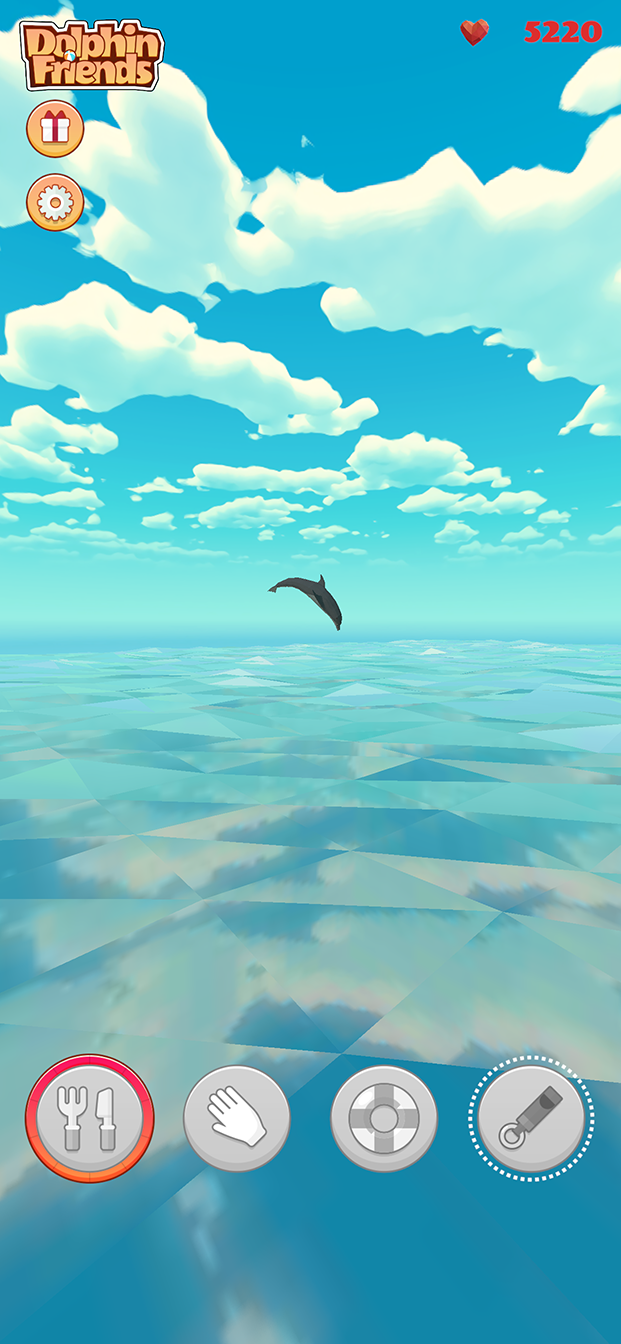 Let's touch the dolphins
You will receive friend points for petting dolphins for a certain amount of time.
Let's play with toys!
Throw a ball or a float toward the target and the dolphin will get it for you. If you continuously throw toys at the target at random, the target will become smaller and smaller. (The size of the target will return after a certain period of time.)
Secret Present
If you meet certain conditions, the dolphin will bring you a present from the bottom of the sea. Collect the gifts to complete your collection.