The multiplication game
It is also the training of your brain.
I have created a game that can be enjoyed.
(for the study is not.)
"2x?=6" , "?x?=6" question in additon to "2x3=?" question.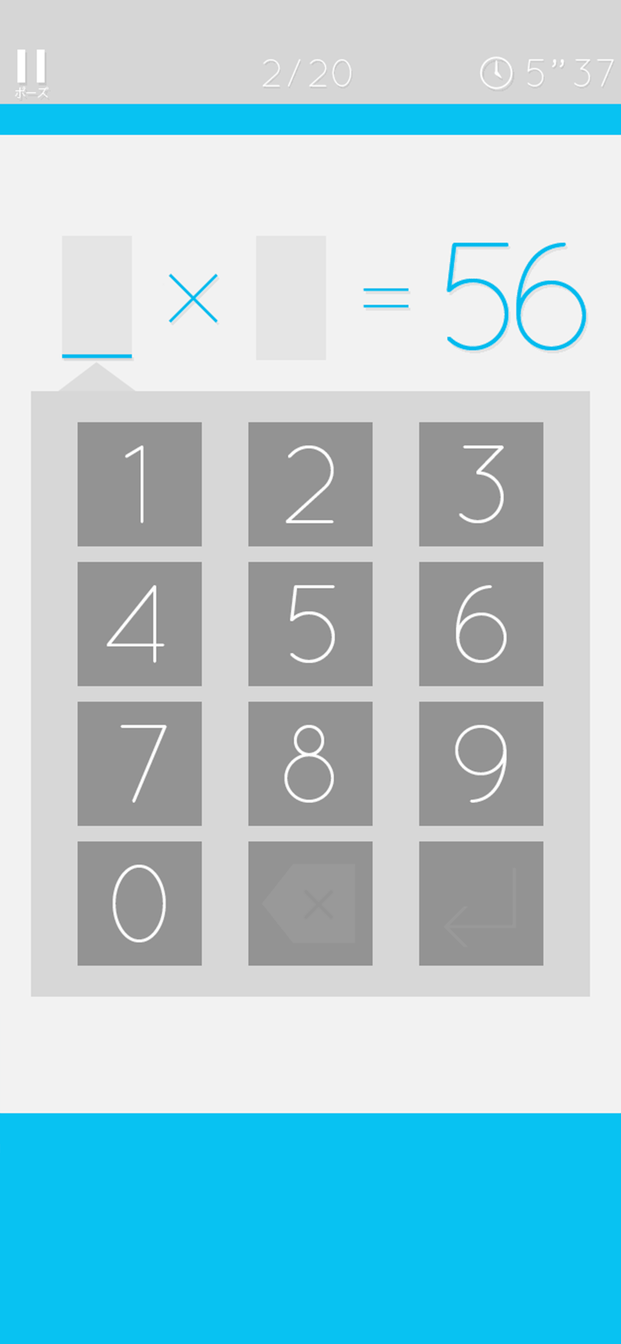 +Quick to play.
+Enjoy a short time.
+Cool graphics and sound.
+Feature online ranking.
+Feature achievement.