Enjoy Learning
This is an educational game that allows you to learn the Osaka(Japan) map as if you play a jigsaw puzzle.
Various modes can be chosen
There are various modes available, including a [Beginner] mode with the state names and boundaries, a [Expert] mode testing only state names, and an [Master] mode without hints.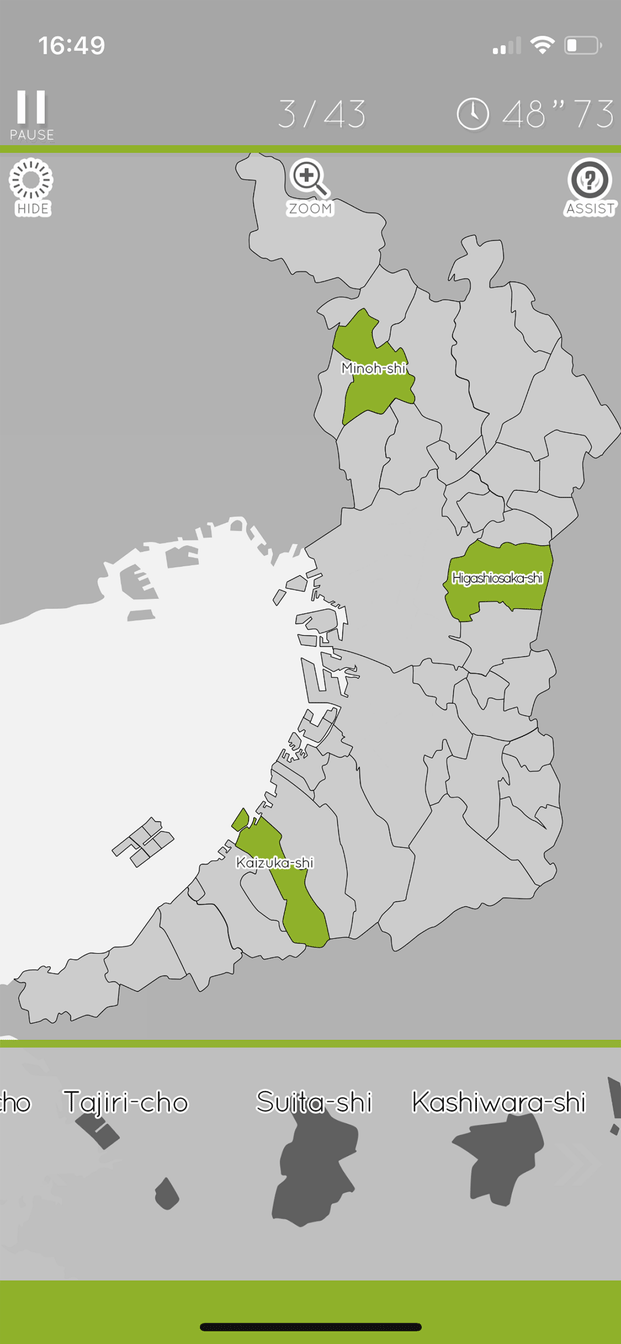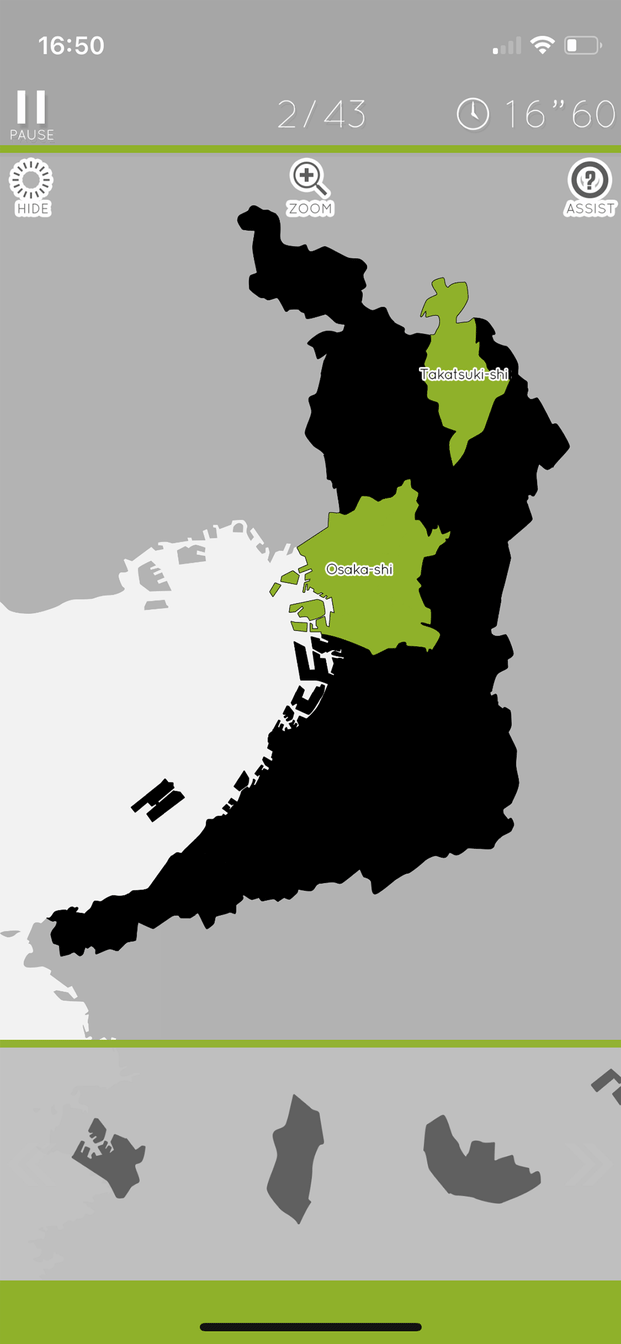 Collect reward panels
You can get various picture panels by satisfying certain conditions when playing.
You can see the list of panels acquired in [Gallery], so please do your best to complete it.