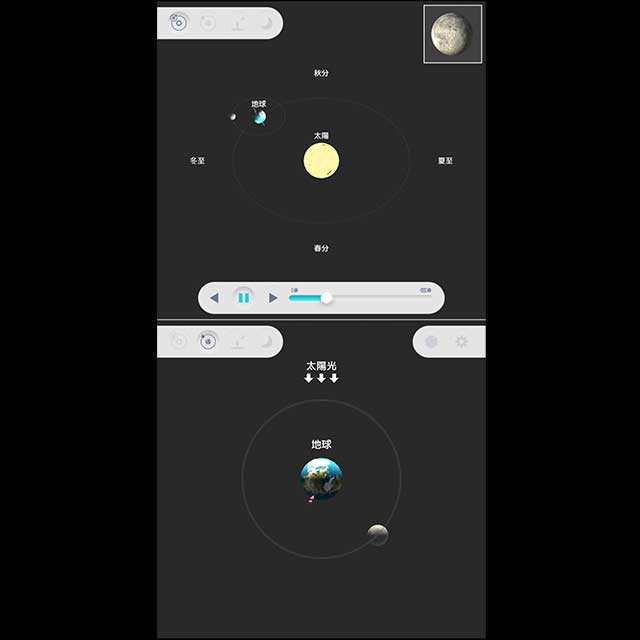 Tap the "mode switch button" to change the displayed image.
[Sun, earth and moon illustration]
It is a view from the top of the earth's orbit.
You can change the angle by flicking up and down.
By changing the inclination of the earth's axis and the position of the earth, it is possible to visually observe that the sunshine hours change depending on the season.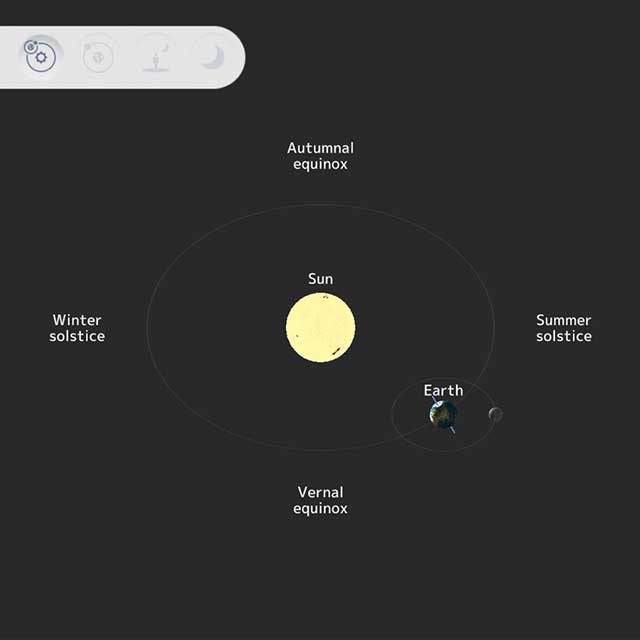 [Earth and moon illustration]
View from above of the moon's orbit
It is a figure that makes it easy to understand how the sunlight hits the moon. The red pin is the observer's position on Earth.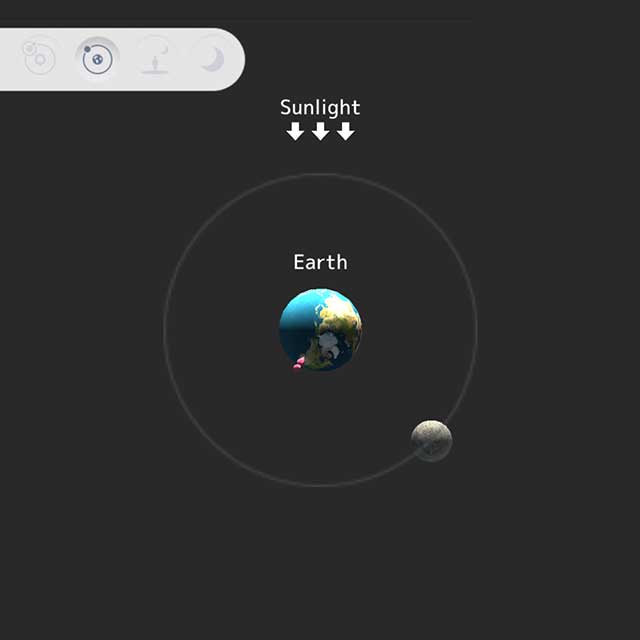 [Celestial sphere]
Conceptual diagram centered on observers on the earth
This is a diagram that makes it easy to understand the position of the sun and moon, and the direction from the observer's perspective.
It is possible to change the direction by flicking left and right, and change the distance from the observer to the camera by flicking up and down.
If the sun is above the horizon, the sky will be bright.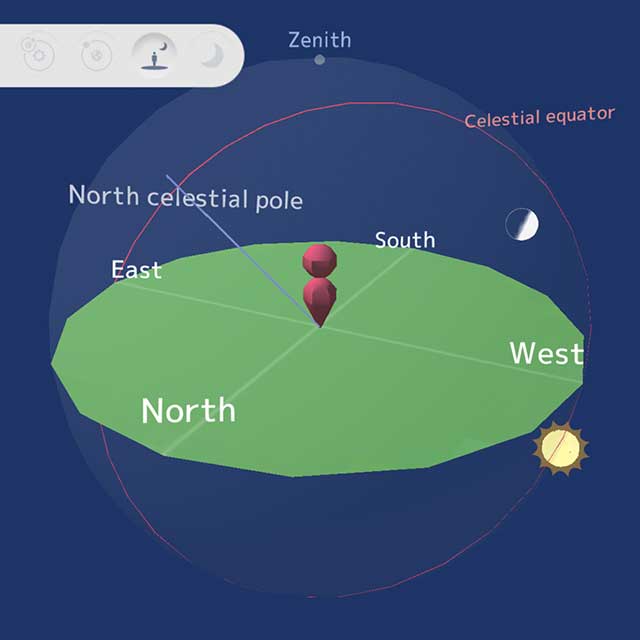 It is the state closest to the observer in the celestial sphere.
It feels like looking up at the sky.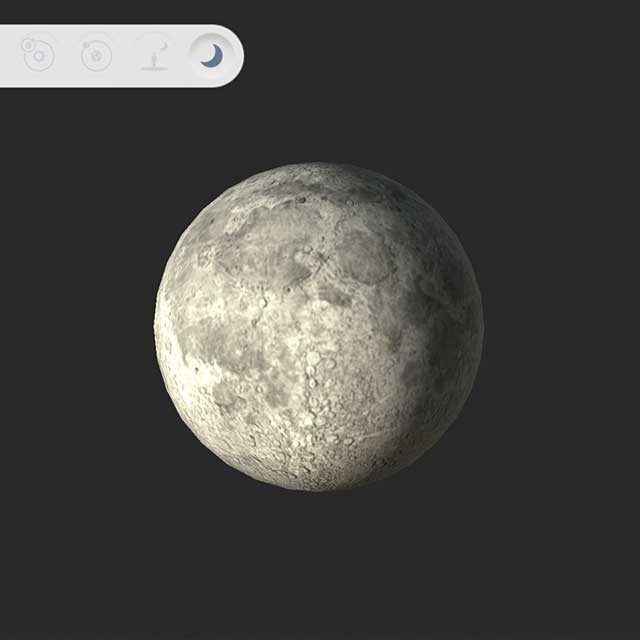 [Moon illustration]
Illustration of the moon seen from above the earth
You can observe the actual phases of the moon.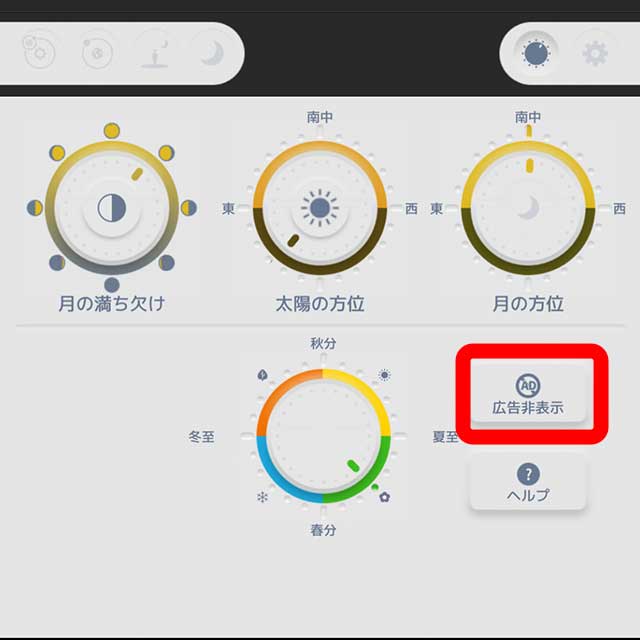 [Change to 2 screens]
Tap the down button.
There will be 2 screens.
To display the operation screen, tap the up button.